Onrail and European Loc Pool begin locomotive lease partnership
DATE: 2023-12-08 00:37:53
Onrail and European Loc Pool begin locomotive lease partnership
2SHARES
Share via
Pinterest
Reddit
Buffer
Xing
WhatsApp
Flipboard
Posted: 28 October 2021 | Global Railway Review | No comments yet
Onrail has signed a long-term full-service agreement to lease two EuroDual locomotives from European Loc Pool, as the Norwegian rail freight operator continues to modernise its hybrid fleet.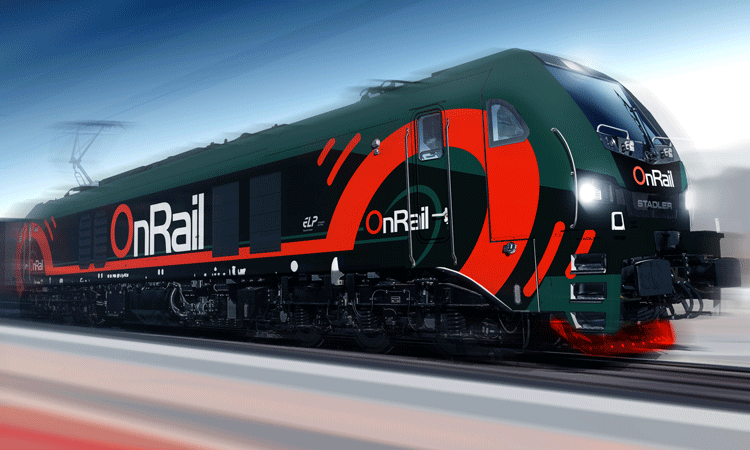 Credit: Onrail
The Norwegian private rail freight operator Onrail has entered in a long-term, full-service lease agreement for two innovative EuroDual locomotives with European Loc Pool (ELP) and plans to modernise its fleet with these new and powerful hybrid locomotives from the end of 2022.
The locomotives will be used on the line from Fauske to Oslo in Norway, which is only partially electrified and thus ideally suited for hybrid operations. The new train service will run along the Nordland railway line, Norway's longest route, starting from Bodø and reaching Trondheim. The route's total length between Fauske and Oslo is 1,217km. Onrail is targeting the growing fish shipping industry by establishing this line. The EuroDual's possibility to switch dynamically from electric to diesel traction provides whole new transport possibilities for Onrail and its customers. The EuroDual combines the power of 6MW under the catenary, with 2.8MW diesel power and is designed for heavy haul mainline operations, but it is also fitted with radio remote control to perform shunting activities in terminals and industrial facilities.
Besides flexibility and efficiency, Onrail has also decided on the EuroDual for its environmental and sustainability benefits. It is no longer needed to use expensive and fossil diesel fuel, running on infrastructure which is electrified. Also, when no catenary is available, they will use the new Caterpillar C175 engine, complying to the latest Euro 3B emission norms, thus minimising the company's carbon footprint.
The six-axle hybrid locomotives with up to 2.8MW diesel, 9MW electric and 500kN tractive effort convinces in every aspect and increases the load capacity up to 50 per cent, in comparison to classic BoBo locomotives. The locomotives also meet the latest comfort and ergonomic standards, a simple and uniform operating concept, as well as the latest safety standards regarding crash and fire risks. The additional winter package enables operation even in extreme weather conditions.
With the new EuroDual locomotives from European Loc Pool, Onrail enables its customers to run flexible and reliable rail freight transport with additional low emission values.
Related topics
Adverse Weather, Cargo, Freight & Heavy-Haul, Electric/Hybrid Rolling Stock, Regulation & Legislation, Rolling Stock Orders/Developments, Route Development, Sustainability/Decarbonisation
Related organisations
European Loc Pool, Onrail
Related regions
Europe