Hull Trains' timetables set to return to pre
DATE: 2023-12-08 01:11:27
Hull Trains' timetables set to return to pre-pandemic levels from December
2SHARES
Share via
Pinterest
Reddit
Buffer
Xing
WhatsApp
Flipboard
Posted: 1 November 2021 | Global Railway Review | No comments yet
Hull Trains' passenger numbers returning to rail travel has been steadily increasing in recent months, leading to renewed confidence from the operator.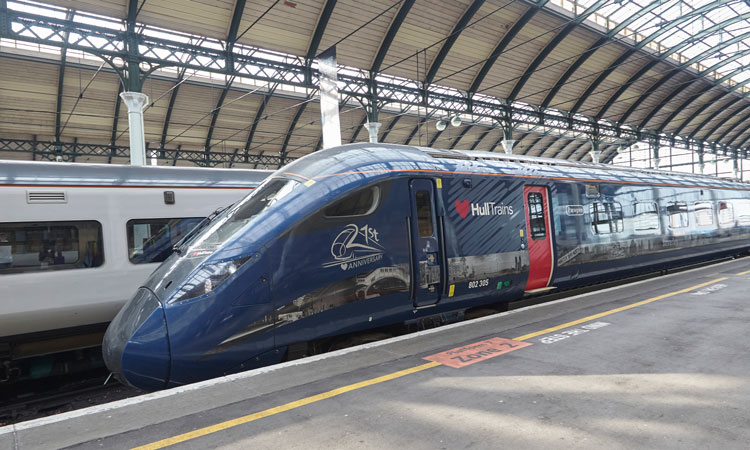 Hull Trains has said that its timetables will be back to pre-pandemic levels from December 2021, as public confidence in rail travel continues to grow.
Part of FirstGroup plc, Hull Trains was establised as an open access operator in 2000 and normally operates 92 services a week directly from Hull to London.
The operators' optimism is now so high that in fact in will be running 94 services from 12 December 2021: the highest service level ever offered by the operator, beating its previous record of 92.
Managing Director, David Gibson, said: "This represents a significant milestone for Hull Trains as we grow back to recovery and beyond. We are welcoming back loyal passengers, as well as enticing new passengers to rail. Our trains are some of the most modern and environmentally friendly on the rail network and we are determined to provide safe, reliable and comfortable journeys. Delivering the highest levels of service ever offered by Hull Trains will allow us to break back to profitability and drive the business forward strongly and with confidence."
The timetable news will be welcomed by everyone associated with Hull Trains following one of the most challenging periods in its 21-year history. Services were suspended on three occasions during the pandemic with no financial support from government as an open-access operator.
Related topics
Coronavirus/COVID-19, Operational Performance, Passenger Experience/Satisfaction
Related organisations
Hull Trains
Related regions
United Kingdom
Related people
David Gibson