ORR tells rail industry to improve reliability of passenger assistance
DATE: 2023-12-08 01:37:33
ORR tells rail industry to improve reliability of passenger assistance
1SHARES
Share via
Pinterest
Reddit
Buffer
Xing
WhatsApp
Flipboard
Posted: 12 July 2023 | Elliot Robinson (Editorial Assistant - Global Railway Review) | No comments yet
Following the release of new research, ORR has said that the rail industry needs to provide more reliability passenger assistance.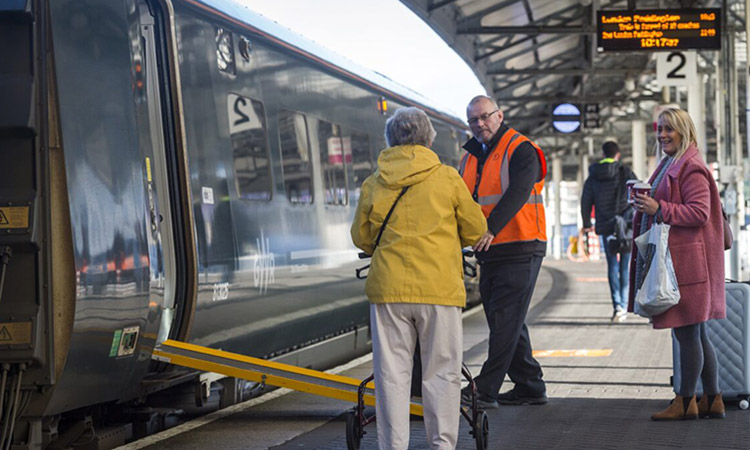 Credit: ORR
Following research involving more than 8,100 passengers, the Office of Rail and Road (ORR) has said that the rail industry needs to provide more reliable assistance for disabled passengers. ORR's 2023 annual rail consumer report shows that where passengers receive assistance, there is high satisfaction with the process of booking and receiving assistance, however there were still too many accounts of passengers not receiving the help they had booked.
With a 74% increase this year in the number of bookings for passenger assistance and the number of Disabled Persons' Railcards in circulation up 11% from last year, suggesting that more disabled people are returning to the railways, the rail regulator said it is imperative that the reliability and consistency of the service is improved.
ORR's research indicates that there are signs of improvement, with overall passenger satisfaction with assistance increasing from 86% to 90%.   The progress of train operators and Network Rail in delivering the disability awareness training required by ORR is likely to have contributed to this improved passenger experience. However, there are still too many instances where either some or none of the booked assistance was received.
Research from our survey of more than 8,100 passengers covering the period 2022-23 found:
Satisfaction with the booking process was 94% – telephone is the most common method for booking assistance (65% of bookings) and those passengers showed the highest levels of satisfaction
Satisfaction with the assistance received at the station rose to 95%
The proportion of passengers reporting that they received all of the assistance they had booked rose from 76% last year to 81%. This figure varied depending on the needs of the passenger: 66% of those with a physical disability who booked assistance getting to the wheelchair area reported receiving all the assistance they had booked
The proportion of passengers reporting that none of the assistance they had booked was received was 8%. This is an improvement from 11% reported last year.
Related content you will enjoy:
ORR publish assessment of Network Rail's plans over the next five years
ORR welcomes progress by rail industry in training staff to support disabled passengers
"The industry has made progress in supporting the needs of disabled passengers and many people have a positive experience of booking and receiving passenger assistance," Stephanie Tobyn, Director of Strategy, Policy and Reform, said. "However, our research shows that there are still too many instances where assistance fails and when this happens the impact on disabled passengers can be significant, creating unnecessary anxiety and frustration. Operators must continually focus their effort on providing reliable and consistent assistance and we will be working with the rail industry and passenger groups on how to achieve this."
The consumer report also noted that the past year saw ORR introduce a new complaints Code of Practice (CoP) and confirmed its delivery on the Plan for Rail commitment to take on sponsorship of the Rail Ombudsman later in 2023.
ORR also welcomed the widespread adoption of a service from the Smarter Information Smarter Journeys programme, which enables retailers to notify passengers by email or text of any changes to booked trains made up to 48 hours before travel.
The system was implemented by most operators by the March 2023 deadline set by ORR except for Transport for Wales and C2C – the regulator said it continues to engage with both and Transport for Wales has provided assurances that it will implement through its retail app by September.
Related topics
Passenger Experience/Satisfaction, Regulation & Legislation
Related organisations
Office of Rail and Road (ORR), Transport for Wales (TfW)
Related regions
Europe
Related people
Stephanie Tobyn