Canadian Pacific recognised again for continued sustainability leadership
DATE: 2023-12-08 00:11:38
Canadian Pacific recognised again for continued sustainability leadership
3SHARES
Share via
Pinterest
Reddit
Buffer
Xing
WhatsApp
Flipboard
Posted: 17 November 2021 | Global Railway Review | No comments yet
For the second consecutive year, Canadian Pacific (CP) has been named to the Dow Jones Sustainability North America Index which recognises sustainability leaders.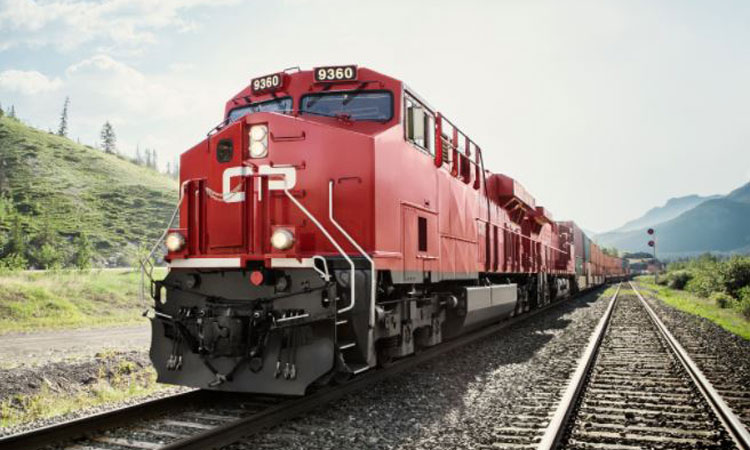 Credit: Canadian Pacific
The Dow Jones Sustainability North America Index (DJSI North America) comprises sustainability leaders representing the top 20 per cent of the largest 600 North American companies evaluated by S&P Global, selected from a record number of participants in 2021. Performance is measured through the Corporate Sustainability Assessment, a comprehensive evaluation of economic, environmental and social criteria.  
Keith Creel, CP President and Chief Executive Officer, said: "We are proud that DJSI is recognising CP's commitment to being a sustainability leader in the transportation sector. We continually look for innovative, impactful ways to advance our objectives and to embed sustainability in all levels of our organization."
CP's continued inclusion on the index results from a long-term organisational commitment to continuous improvement and reporting sustainability practices and performance. The company recently released its 2020 corporate sustainability report highlighting its successes and achievements toward being a sustainably driven railroad. This report expands on CP's prior sustainability disclosures, including content aligned with the recommendations from the Task Force on Climate-related Financial Disclosure and highlighting CP's support for the United Nations Sustainable Development Goals. 
As part of the company's commitment to sustainability leadership, CP published its first Climate Strategy, which charts a path to reduce greenhouse gas (GHG) emissions and adapt railroad operations to the physical risks of climate change. The Climate Strategy establishes ambitious science-based emissions reduction targets, supported by meaningful actions to reduce GHG emissions, including installing a large solar farm at CP's Calgary headquarters and expanding the Hydrogen Locomotive Program. CP supports the goals of the Paris Agreement and the Pan-Canadian Framework on Clean Growth and Climate Change, which seek to limit global temperature rise to well below 2°C above pre-industrial levels.
Related topics
Cargo, Freight & Heavy-Haul, Sustainability/Decarbonisation
Related organisations
Canadian Pacific (CP)
Related regions
North America
Related people
Keith Creel