New Bristol railway station opens
DATE: 2023-12-08 00:24:11
New Bristol railway station opens
2SHARES
Share via
Pinterest
Reddit
Buffer
Xing
WhatsApp
Flipboard
Posted: 31 July 2023 | Elliot Robinson (Editorial Assistant - Global Railway Review) | No comments yet
The multi-million-pound Portway Park and Ride station is the first station to open in Bristol in 96 years and will offer passengers easier access to jobs and businesses.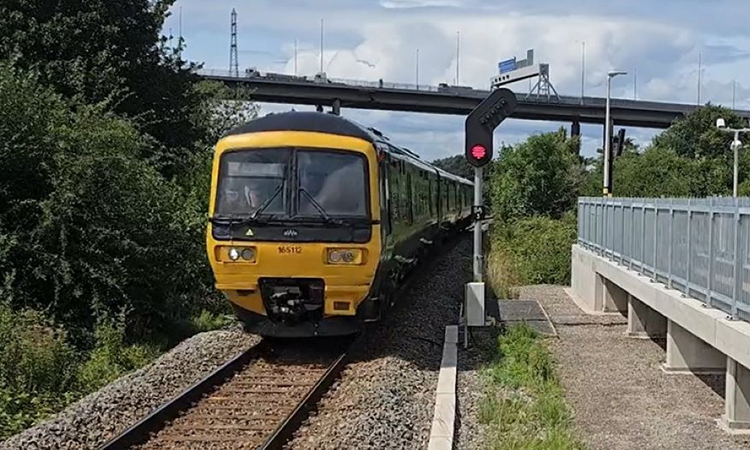 Credit: DfT
Passengers in Bristol will benefit from easier access to jobs and businesses as Transport Secretary Mark Harper officially opened a new railway station near Avonmouth. The multi-million-pound Portway Park and Ride station, backed by both Government and local authority funding, will be the first station to open in Bristol in almost a century.
Regular services will run from the accessible, single-platform station seven days a week along the Severn Beach railway line, taking passengers into the city centre of Bristol in just 24 minutes.
"This opening of Portway Park and Ride Station is the latest example of this Government's plan to invest in infrastructure and grow the economy," Mark Harper, Transport Secretary, said. "It will provide a boost to Bristol and its surrounding area by improving local transport links while connecting passengers to business hubs and thousands of high-skilled job opportunities."
Managed by Great Western Railway, the new station will ease congestion on local roads and provide an additional transport option for the 9,000 people who work in the surrounding area. It will also support local growth by improving access to the Avonmouth and Temple Quarter Enterprise Zones which are expected to create 31,000 new jobs by 2050.
Related content you will enjoy:
Work completed on £82m sea wall to protect vital coastal rail route
British Sign Language travel advice rolled out at major stations
"I am incredibly proud and delighted to open Bristol's first railway station in 96 years," Marvin Rees, Mayor of Bristol, said. "Portway Park & Ride station will offer local people and commuters an efficient and sustainable travel option. Having boosted the number of free parking spaces at our park and ride site, it offers commuters more options to park up and catch a train or the bus. Completion of the railway station highlights our commitment to developing modern and accessible travel solutions. As we look towards a future of improved connectivity through a mass transit system, Portway Park & Ride is a key step on our journey towards a better connected Bristol and South West."
Portway Park and Ride Station marks Britain's 2,577th railway station and follows closely on the heels of the opening of Marsh Barton station in the South West earlier in July, also opened by the Transport Secretary. The opening forms the latest in the Government's drive to invest in infrastructure to grow the economy and boost connectivity across the UK.
"This announcement marks an important milestone in our efforts to transform rail travel for our passengers in and around Bristol and the wider West of England area," Marcus Jones, Network Rail's Western Route Director, said. "I'd like to thank our partners in the project – Bristol City Council, the West of England Combined Authority and GWR – for their hard work and dedication in bringing this new station to the city. We hope that passengers from Bristol and beyond will experience the benefits that this new station will bring for years to come."
Related topics
Funding & Finance, Passenger Experience/Satisfaction, Regulation & Legislation, Station Developments
Related organisations
Department for Transport (DfT), Great Western Railway (GWR), Network Rail
Related regions
Europe
Related people
Marcus Jones, Mark Harper, Marvin Rees