Britain's rail industry responds to government's Integrated Rail Plan
DATE: 2023-12-08 00:10:12
Britain's rail industry responds to government's Integrated Rail Plan
3SHARES
Share via
Pinterest
Reddit
Buffer
Xing
WhatsApp
Flipboard
Posted: 18 November 2021 | Global Railway Review | 1 comment
The government has shared its proposals to transform the rail network in the North and Midlands, but leaders in the rail the industry are voicing their concerns about the abandonment of the HS2 Eastern Leg and the scaling back of Northern Powerhouse Rail.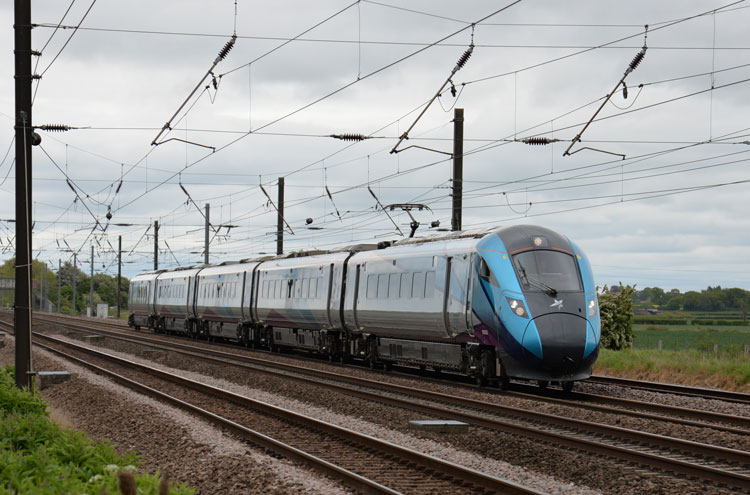 The biggest ever public investment in Britain's rail network has been announced by the government, with £96 billion to deliver faster and better journeys to more people across the North and the Midlands, similar to or more quickly than under earlier plans.
The Integrated Rail Plan (IRP) outlines to transform both east to west and north to south links, building three new high-speed lines, improving rail services to and between the East and West Midlands, Yorkshire and the North West including:
Northern Powerhouse Rail (NPR) will connect Leeds and Manchester in 33 minutes, down from 55 minutes now
HS2 East will run direct from central Nottingham to Birmingham in 26 minutes, down from 1 hour 14 minutes now, and from central Nottingham to London in 57 minutes. HS2 will also run from London to Sheffield in 1 hour 27 minutes
HS2 West will run from London to Manchester in 1 hour 11 minutes and from Birmingham to Manchester in 41 to 51 minutes compared to 86 minutes today.
To most destinations on the HS2 and NPR core routes, both from London and across the Pennines, journey times will be the same as, similar to, or faster than the previous proposals – with improvements being delivered for communities across the Midlands and North up to a decade sooner and to more places. Capacity on key routes will also double or treble under plans.
Under original plans, HS2 was to connect London with Birmingham, Manchester and Leeds. But the HS2 route between the East Midlands and Leeds will now not be realised.
The government says that under earlier plans, smaller towns on existing main lines such as Doncaster, Grantham, Huddersfield, Wakefield, and Leicester would have seen little improvement, and in some cases even their services cut back. The IRP will protect and improve these crucial links and will deliver improvements with far less disruption to local communities. And on both local train lines and inter-city links, rail passengers will benefit from tangible changes, seeing more seats, shorter journeys, and more frequent and more reliable services.
As well as the new high-speed lines, the IRP sets out plans to fully electrify and upgrade two diesel main lines – the Midlands Main Line and the Transpennine Main Line – as well as upgrading a third main line – the East Coast – with higher speeds, power improvements and digital signalling to slash journey times.
Transport Secretary, Grant Shapps, said: "Our plan is ambitious, deliverable and backed by the largest single government investment ever made in our rail network. It will deliver punctual, frequent and reliable journeys for everyone, wherever they live. Just as the Victorians gave this country our railways nearly 200 years ago, this IRP will create a modern, expanded railway fit for today and future generations. Significant improvements will be delivered rapidly, bringing communities closer together, creating jobs and making places more attractive to business, and in doing so, rebalancing opportunity across the country. Our plans go above and beyond the initial ambitions of HS2 and Northern Powerhouse Rail by delivering benefits for communities no matter their size, right across the North and Midlands, up to 10 to 15 years earlier."
Reactions
But the IRP announcement has faced criticism from some leaders in the rail industry.
Andy Bagnall, Director General of the Rail Delivery Group (RDG) representing independent train operators, said: "Rail has a vital role to play in driving the new economy and the fair, clean recovery the country wants to see. While millions of people will benefit from this major investment in boosting connectivity between major cities in the North of England and the Midlands, leaving out key pieces of the jigsaw will inevitably hold back the ability for the railways to power the levelling up agenda and the drive to net zero."
Darren Caplan, Chief Executive of the Railway Industry Association (RIA), said: "The railway industry will welcome the end of the uncertainty surrounding the Integrated Rail Plan, now it's been published. Many of them have been preparing over the last few years to deliver the projects contained within it, and whether individual schemes have been scrapped, amended or given the green light, at least we all now know the government's thinking.
"It is positive to see confirmation of some local and regional rail projects within the Plan – throughout the North and Midlands – and the speed at which the government aims to deliver them. Many rail businesses will look forward to working on these. However, it is difficult to see this IRP as anything other than a piecemeal approach to national strategic railway infrastructure development, given the abandonment of HS2 Eastern Leg and the scaling back of Northern Powerhouse Rail."
A High Speed Rail Group Spokesperson said: "It is welcome that today's announcement confirms that the vast majority of HS2 will go ahead, in addition to other upgrades including line of route improvements, some electrification, and some new lines, but the cut-backs are a huge disappointment, particularly to the communities they affect and particularly given the commitment to deliver HS2 "in full" which has been made by the Prime Minister countless times over the last 21 months. Today's u-turn significantly dents confidence in the sector. The regular chopping and changing of the scope of projects, and revisiting questions that had previously been settled, is one of the biggest drivers of high infrastructure costs in this country – It is imperative that the government now set out clear timescales for the proposed projects to move forward, and then stick to them."
Cllr Martin Gannon, Chair of the North East Joint Transport Committee, said: "This is a hammer-blow for the North East and is the very opposite of levelling up. I'm not quite sure what our area has done to deserve such contempt. The Government appears to be arbitrarily ruling out major investment in the East Coast Main Line (ECML) in our region, as well as confirming it won't build HS2 to Yorkshire or the North East, and the Northern Powerhouse Rail plan seems to have been scaled back to a minor upgrade that is pretty much what was already promised – and not delivered – a decade ago. The government has failed our region when it comes to ECML connectivity and I'm sure that everyone, including the business community and politicians from every party will feel as exasperated as I do on this. Long over-due investment is needed urgently in the capacity of the ECML in the North East, including using the Leamside Line as an effective way to take freight trains off the fast passenger route to increase capacity on the existing line. The recent disastrous plans to decimate services in a new timetable – thankfully now withdrawn – proved that the route isn't fit for purpose for today's needs, let alone for the future. Without this investment or commitment to invest the government is holding back the North East. People and businesses in the North East deserve better than to be frozen out of national investment plans like this. In the meantime we watch as taxpayers cover the costs of a new tube line and Crossrail in London, and HS2 as far as Birmingham, the East Midlands and the North West. We will continue to fight for better rail links for the North East, to improve our connections to the rest of the country and to help our economy to grow."
Cllr Louise Gittins, Interim Chair of Transport for the North, said: "Today's announcement is woefully inadequate. After decades of underfunding, the rail network in the North is not fit for purpose. It is largely twin-track Victorian infrastructure trying to cope with the demands of a 21st Century economy. Leaders from across the North and from across the party political divide came together to ask for a network that would upgrade the North for this century and in line with the rest of the country. Our statutory advice asked for an over £40 billion network but the government has decided to provide even less than half of that.
"The leaders of the North, jointly with government, have worked hard to come up with an evidence-led plan to help reverse the chasm of under investment over the last four decades to give passengers in the North a railway network fit for today and for generations to come. That doesn't mean a bit here and a bit there of minor upgrades to the existing network. It means transformational change for the whole rail network. That means building HS2 and Northern Powerhouse Rail in full. That means good east-west connections, improved reliability and a better customer experience to bring about modal shift to meet our decarbonisation strategy.
"Whilst we have been working on our upgrade plans we have watched as billions have been poured into HS2 building work from London to Birmingham. We have watched as billions have been poured into Crossrail being dug out and built across the capital. It is time for the North to have its fair share. It's time for the North to have a proper railway network to allow our towns and cities, our businesses, and our people to thrive and grow for generations to come. It's time for real evidence of levelling up.
"If we truly want to level up the country we don't need words and promises. We need commitment. We need investment. We need government to make good its pledge to the North and to deliver funding so we can deliver value back into UK PLC."
There has also been some positive comments in response to the IRP announcements.
Sir John Peace, Chair of Midlands Connect, said: "Today's announcement gives businesses and local leaders the reassurance they've been waiting for – that HS2 is coming to the East Midlands. Although these plans are different in some respects to what we'd expected, there are a lot of positives in here and lots of things to be excited about – a new high-speed connection between Birmingham and East Midlands Parkway, direct links onto HS2 for Derby, Nottingham, and Chesterfield and a commitment to the Midlands Rail Hub. Now that we have certainty, we must focus our efforts on delivery. Our challenge to the government is simple; it should move as quickly as possible to get spades in the ground and bring benefits to local people sooner."
Nottinghamshire County Council Leader, Ben Bradley MP, said: "Today's confirmation that HS2 will be coming to Nottinghamshire is fantastic news for our county. It is one of the most ambitious infrastructure investments in the history of the UK. It is not just a railway line, it will play a vital role in multi-billion-pound growth and regeneration plans for Nottinghamshire and the East Midlands, and it represents the biggest single investment in our area in a generation. It means more jobs, more money coming in, more and better infrastructure, as well as more opportunities for training, skills and apprenticeships. It will play a massive part in levelling up our county."
Access to the full Integrated Rail Plan for the North and Midlands can be found here.
Related topics
Funding & Finance, High Speed Two (HS2), High-Speed Rail, Infrastructure Developments, Regulation & Legislation, Route Development
Related organisations
Department for Transport (DfT), High Speed Rail Group (HSRG), Rail Delivery Group (RDG), Railway Industry Association (RIA), Transport for the North (TfN)
Related regions
United Kingdom
Related people
Andy Bagnall, Darren Caplan, Grant Shapps, Louise Gittins, Sir John Peace