Alstom and VMS present new battery
DATE: 2023-12-08 00:20:28
Alstom and Verkehrsverbund Mittelsachsen present new battery-powered electric train
5SHARES
Share via
Pinterest
Reddit
Buffer
Xing
WhatsApp
Flipboard
Posted: 22 August 2023 | Elliot Robinson (Editorial Assistant - Global Railway Review) | No comments yet
Alstom and VMS have presented a new battery-powered train which has a range of up to 120 kilometres and will enter service in 2024.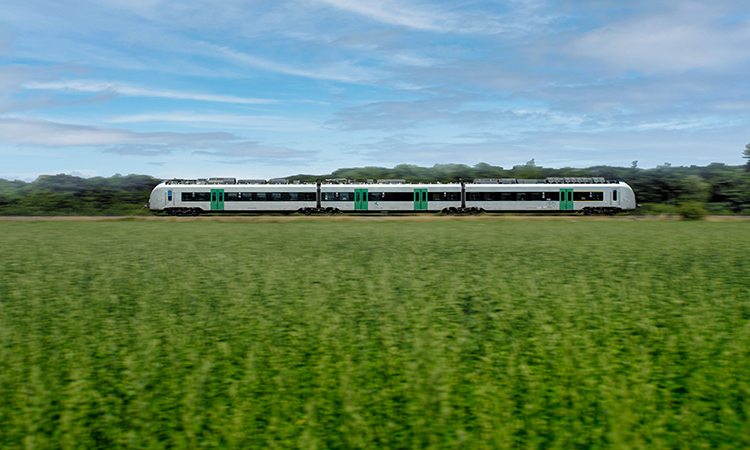 Coradia Continental BEMU for VMS, on test ring in Velim. Credit: Alstom
Alstom and the Central Saxony transport authority, Verkehrsverbund Mittelsachsen (VMS), presented a new battery-powered train developed by Alstom in Chemnitz, Germany. A total of eleven Coradia Continental battery-electric trains have been ordered by VMS. These trains will enter service in 2024 on the Chemnitz-Leipzig line.
"Alstom's ambition is to be the global leader in sustainable mobility, reducing emissions and pollution in catenary-free operation," Müslüm Yakisan, President of Alstom Region, said. "The presentation of the first battery-powered train developed by Alstom is an important step in this direction. With the Coradia iLint, Alstom also has the world's first hydrogen train in commercial service in its portfolio. With hydrogen and battery trains, Alstom offers its customers two environmentally friendly alternative drive solutions for rail."
"With the battery trains from Alstom, we want to start into the future of local rail passenger transport," Mathias Korda, Managing Director of Verkehrsverbund Mittelsachsen GmbH, said. "We will be able to run electrically on one of the most important rail routes in the transport association without it already being electrified. Being able to travel cleanly, environmentally friendly and comfortably between Chemnitz and Leipzig is the result of the interplay between regional ownership as a transport association and innovative technology from Alstom."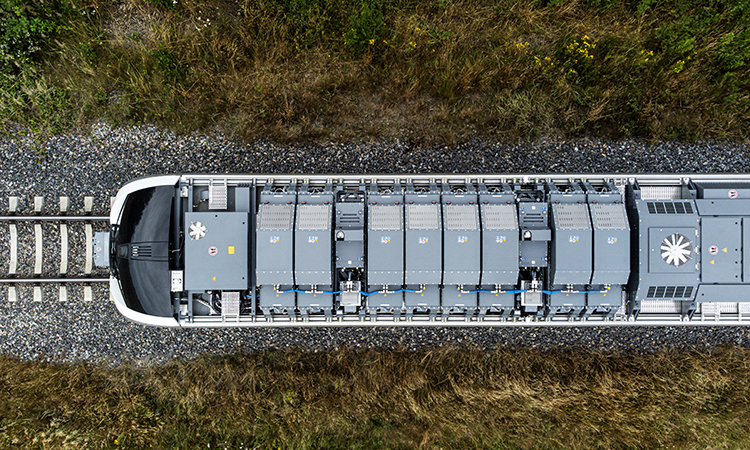 The Coradia Continental battery-electric train has a range of up to 120 kilometres and can be operated under catenary as well as on non-electrified sections of line. The three-car trains are 56 metres long and seat 150 passengers. In battery mode, they will reach a maximum speed of 160km/h. The capacity of the high-performance lithium-ion batteries is calculated to guarantee catenary-free operation on the Chemnitz-Leipzig line without sacrificing performance or passenger comfort.
The German sites of Salzgitter and Mannheim are involved in the production of the battery electric trains. The battery traction subsystem is designed and supplied by Alstom's Tarbes site, a world centre of excellence for green traction systems.
Alstom offers the largest and most complete rolling stock portfolio of traction technologies with zero direct emissions, from hydrogen fuel cells to battery and electric. Introduced in 2016, Coradia iLint is the world's first and only operational passenger hydrogen-powered train. This green traction train is quiet and emits only water. Alstom has also developed battery traction solutions across multiple product platforms to serve shorter non-electrified lines. In addition, Alstom's green traction solutions offer the opportunity to convert existing diesel trains to traction with zero direct emissions.
Related topics
Electric/Hybrid Rolling Stock, Regulation & Legislation, Rolling Stock Orders/Developments
Related organisations
Alstom, Verkehrsverbund Mittelsachsen (VMS)
Related regions
Europe
Related people
Mathias Korda, Müslüm Yakisan